---
---
Land for Sale in Virginia
You have been searching for your dream home but have not been able to find it anywhere. You have decided to look into building your own home and are looking at Virginia Land for sale. Before you decide on a lot, here are some things that you need to keep in mind.
Consider the location of the land: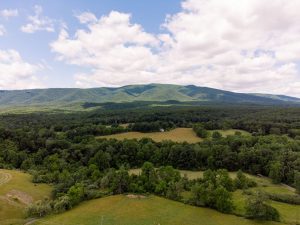 Is your dream home located near the city or more isolated in the country? Do you wish for a stunning view or is being near urban amenities more important to you? Research the area online and in person to find out if the land has all the amenities you are looking for. Perhaps you need to be able to commute to work. You will want to see how close your land is to a highway. Do you have children? Where are the schools and parks located in relation to the land that you are looking at?
Property Setbacks:
When researching Virginia Land for sale, you will need to look into the property setbacks. These are rules that regulate where you can build in relation to the land's borders. You may be looking at a parcel of land that meets all your requirements including enough space for your build. However once you look into property setbacks, you may realize that you have less space to build than you originally thought. You do not want to end up with parcels of land that cannot accommodate your dream home's footprint.
Developed or undeveloped land:
When you are looking at Virginia Land for sale, you will be looking at developed and undeveloped land. You must decide early on how much work you are willing to put into creating your home and the upkeep of your land and home. Developed land is land that has the utilities brought to the site. That means water and electricity will be there or brought in and ready for use by you with the city's standard charge. The roads to your home will be built and care of those roads will be the responsibility of the nearby city or town. If you decide on undeveloped land then you will become responsible for getting the appropriate utilities to your home. This will mean putting in a septic system, you will need to find out how close the nearest utilities are and find out how much it will cost you to run electricity to your home. You may have the option to hook up to city water but you may need to look into digging a well. Digging a well may be the cheaper option if your land's water quality is good enough. These are all important factors to look at when looking for property on which to build your dream home.
Natural Hazards:
When searching for that perfect parcel of land, be sure to look into the natural hazards that may affect the area. Is the land situated in a flood zone? Is the area prone to wildfires? Will you be living deep in the country and be responsible for road upkeep in an area prone to severe winter storms? Although severe weather can happen anywhere, you do want to be aware if severe weather occurrences happen on a regular basis.
Zoning requirements:
Researching the zoning requirements for the area that you are looking into can save you time and heartache down the road. Is the land zoned for commercial use, residential use or both? If it is zoned for both commercial and residential use, what are the main properties in the area? Will you be surrounded by warehouses or in a neighborhood of delightful small businesses and charming homes and how will both pedestrian and car traffic affect your neighborhood and home values?
Easement and Right of Way:
When looking at Virginia Land for sale, you will need to find out if there are any easements or right of ways connected to your property. An easement allows individuals other than the land owner to use the property. This could be access to natural resources, the need for development of necessary utility pipelines or construction and maintenance purposes. A right of way allows the use of your land for others to travel through on their way to their property. A right of way is not restricted to only the landowner of the property adjacent but to anyone with a need to pass through your land. So a right of way is more of public access through your property. Easements and right of ways could affect where you can build and ultimately the value of your property. It is important to find out about the existence of either and how they will ultimately affect your land use options and property values both now and in the future.
Restrictive Covenants:
Finally, you will want to look into restrictive covenants that govern your land use. Much like HOAs, restrictive covenants are designed to prevent people from doing anything that could affect the look of the neighborhood in a negative way and bring down property values. Restrictive covenants will restrict the use of your property in some way. This is not always a negative thing. You just want to be certain that the restrictive covenants in place are something that you can live with and will ultimately benefit you and your property values.
Although there is a-lot of information to glean prior to purchasing a parcel of land, in the long run it could provide you the best of all worlds. You can purchase your dream property with the perfect view and build the home of your dreams that is perfect for you in every way.