There are plenty of reasons to live and buy land in Virginia – in fact, the view of Blue Ridge Mountains on a clear day is a persuasive reason on its own. The state has so much to offer whether you're looking to buy land as an investment or to build and live on. 
From the colonial period on, Virginia has been known for its agriculture – mostly thanks to the state's mineral-rich, fertile soil.  The state has long been a favorite with small farmers and it's becoming one of the country's top wine producers. 
Virginia has a mild climate – summers are hot, but not sweltering, and winters are snowy, but without the biting frigidity. And unlike some states to its south, Virginia lets you experience four distinct seasons. 
Every city in Virginia has its own unique culture and history, and the small towns in between have their own quirky personalities to discover when you visit. 
A Close Drive to 50% of the Population
Right in the middle of the eastern seaboard, Virginia is central to everything happening on the East Coast. Virginia borders Washington, D.C., and is driving distance from Philadelphia, New York City, and Boston. 
The state's economy has exploded in the last decade. In 2018 alone, Virginia added over 75,000 jobs. The state is a popular place for young couples and new families looking for jobs or to buy their first home. 
A Wealth of Outdoor and Family Activities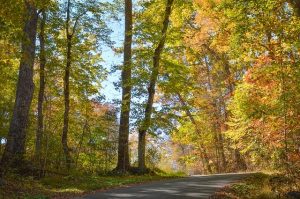 Virginia's mountains and coastal plains have an abundance of hiking and biking trails. The state's rivers and lakes also offer canoeing, kayaking, and white water rafting for the adventurous. Virginia's other attractions include annual festivals, top museums, and well-maintained parks.
Great Public K-12 and Universities
Virginia is known for the high-quality of its education, and for having a particularly well-educated population. Several of Virginia's public schools are on the list of the best schools in the country. Virginia also boasts fantastic public universities, most notably the University of Virginia in Charlottesville that consistently ranks in the top three public universities in the U.S.
The Commonwealth is known for its history of food and wine. With dozens of wine trails in every region of the state, Virginia boasts hundreds of vineyards and wineries that produce increasingly popular wines. Restaurants heavily emphasize using local ingredients from the state's many farms. 
Virginia is the perfect spot for history buffs interested in early American and Civil War history. From Jamestown to Colonial Williamsburg to Thomas Jefferson's Monticello, the pages of history books come alive in Virginia.
The state boasts world-class healthcare, with top hospitals sprinkled around the state. Virginia also has the 16th highest ratio of doctors to patients in the U.S. The high quality of care in the state is one reason why it's a popular destination for retirement.